---
with EVEMARIE BRUNELLE
Sunday, October 27 from 3:30 to 5:30 pm
Westboro Masonic Hall, 430 Churchill Ave. N.
$20 online by PayPal or credit card
(via Spirit of Rasputins Arts Society PayPal account)
or at Octopus Books, 118 Third Ave.
Spaces are limited.
Sing together in harmony to experience a powerful source of energy, connection and joy! We will learn simple songs from around the world in unison and in harmony.
All ages welcome. No experience necessary. All voices welcome!
Led by Evemarie Brunelle, graduate of the Community Choir Leadership training. Founder of Allez Chante! in Montréal, non-auditioned choirs, since 2009.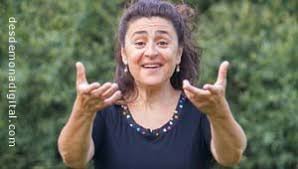 Evemarie is known for her dynamic song leading, the quality of her presence, clarity of her instruction and her magnificent voice.
allezchante.ca

---