A true preserver of the spirit of folk music, one of Gil's Hootenanny 2019 featured artists, twice Juno-nominated Maria Dunn (www.mariadunn.com), is often compared to Woody Guthrie for her keen social awareness and her unvarnished songs about the lives of working men and women. Maria Dunn and Maria Hawkins, affectionately dubbed "the Marias" by Hootenanny organizers, are the headliners for the 10th Anniversary of this annual May Day sing-along event.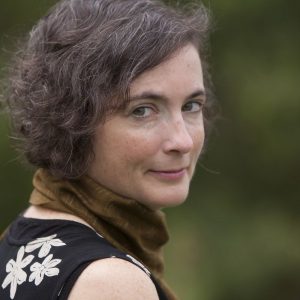 Thirteen years as a volunteer DJ in community radio (1987-2000) encouraged Maria to listen widely to the master songwriters, singers and instrumentalists of folk and roots music. Discovering their recordings and becoming an avid fan and supporter of live music in her community, she absorbed the important messages of compassion and human struggle that have always been central to the writings of folk artists from Buffy Ste. Marie to Hazel Dickens, from Bill Broonzy to Dick Gaughan.
By the time she began writing her own music in the mid-90s, Maria was learning to draw deeply on the folk tradition of storytelling through song to honour the resilience and grace of "ordinary" people, past and present.
In keeping with Pete Seeger's words (1994), "The key to the future of the world is finding the optimistic stories and letting them be known", her latest recording, Gathering,highlights stories of love—not songs of romantic love, but songs of family, community, humanity and the love that fires our actions to make the world a better place. The songs range from historical and narrative to personal and immediate, inspired by social justice stories both global and local.
The 2019 Gil's Hootenanny will take place on Wednesday, May 1st at 7:30pm in Clark Hall at the RA Centre, 2451 Riverside Drive. Staffed by UNIFOR members, the RA Centre is accessible, has loads of parking and is well serviced by OC Transpo. Tickets ($10, kids free) are available online and (cash only) at Octopus Books, 16 Third Avenue.