As 2019 marks the 100th anniversary of Pete's birth, the Gil's Hootenanny program will include a special presentation of his legacy by Steve Richer, folk singer and banjo-playing Professor Emeritus at Carleton University.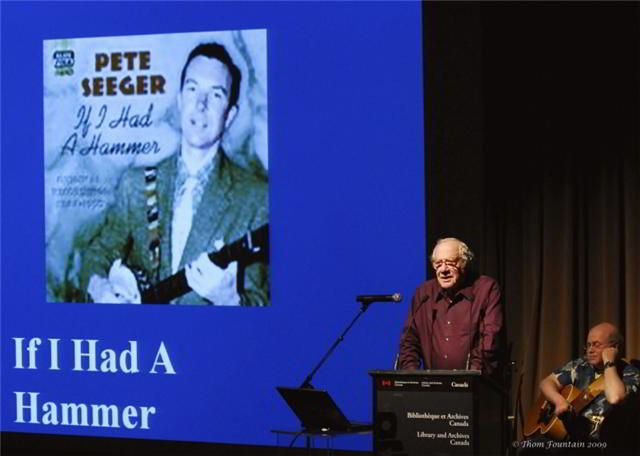 Gil and Helen's connection to Pete was particularly strong. In 1957, Gil co-produced a Pete Seeger concert in Ottawa – with friends Harvey Glatt and Max Sternthal – at a time when Pete was blacklisted in the US. Helen recalled "it was a challenge back then for each of them to scrape $25 together to rent the hall".
Gil's Hootenanny organizers are thrilled that Richer will be part of this year's "sing-along". For the past several years, Richer has been teaching sold out courses on the history of protest music, featuring songs of the civil rights, labour and peace movements. A folk/protest singer since he was eighteen, and a noted researcher of protest music, Richer is presenting musical tributes to Seeger's life and times in Canada, the United States and Mexico throughout 2019.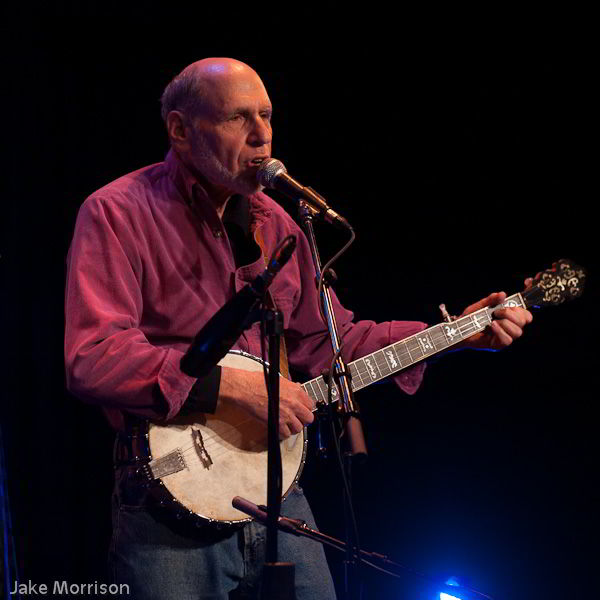 The 2019 Gil's Hootenanny will take place on Wednesday, May 1st at 7:30pm in Clark Hall at the RA Centre, 2451 Riverside Drive. Staffed by UNIFOR members, the RA Centre is accessible, has loads of parking and is well serviced by OC Transpo. Tickets ($10, kids free) are available online and (cash only) at Octopus Books, 16 Third Avenue.