A beloved element of Gil's Hootenanny is the opening procession, when the performers promenade into the hall singing, playing, and encouraging the audience to join in the music. The beginning of this year's hootenanny will feature three musicians who are community builders, are adept at leading singalong songs, and bring musical energy and joy to the Hootenanny.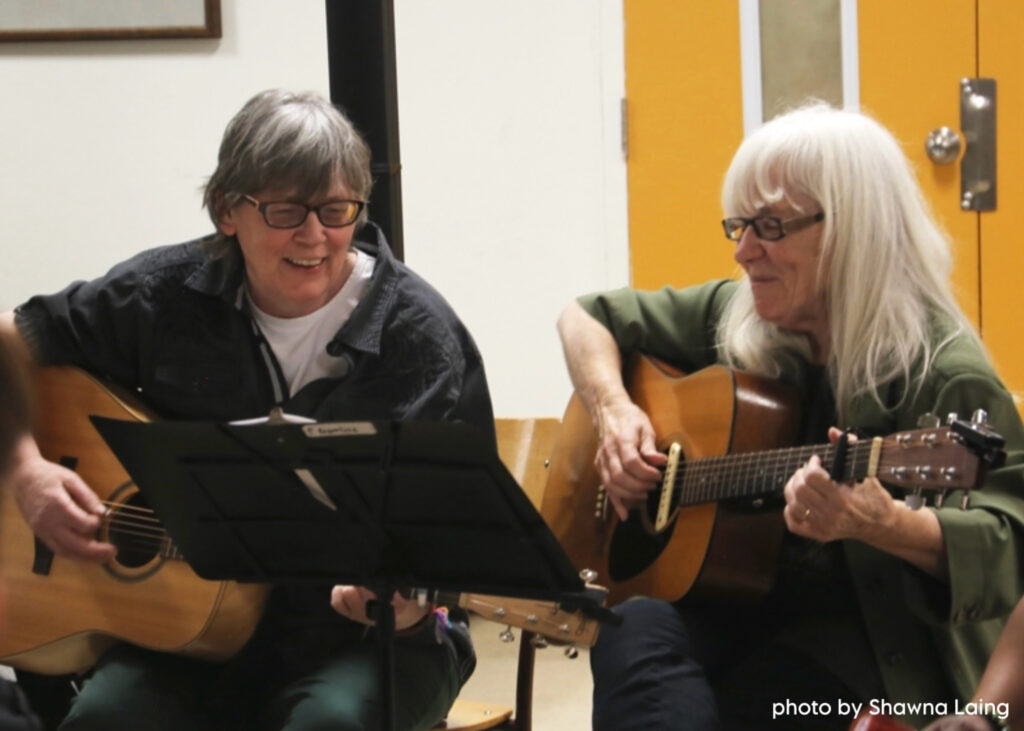 ​The opening procession will be led this year by Carmel Whittle, an Irish / Mik'maw activist, community organizer, drummer, visual artist, musician, songwriter and filmmaker who hails from Newfoundland. She is coordinator of the annual No Borders Art Festival and program coordinator with the Thunderbird Sisters Collective. In 2022, Camel was part of the team that staged productions of Beverley and Melody McKiver's Odaabaanag Song Cycle in Ottawa and Toronto and she participated as soloist and No Borders Community Voices choir member. She also received the Spirit of Tony Turner award for contributions to community music, and produced and directed the short film There is no Word … featuring Grandmother Louise Garrow. In the summer of 2022, Carmel participated as storytellers at the inaugural Come Home Queer festival in Newfoundland. Currently, Carmel is working with colleagues at McMaster University on Echoes from This Land fine arts project focussing on the Truth and Reconciliation Commission Calls to Action.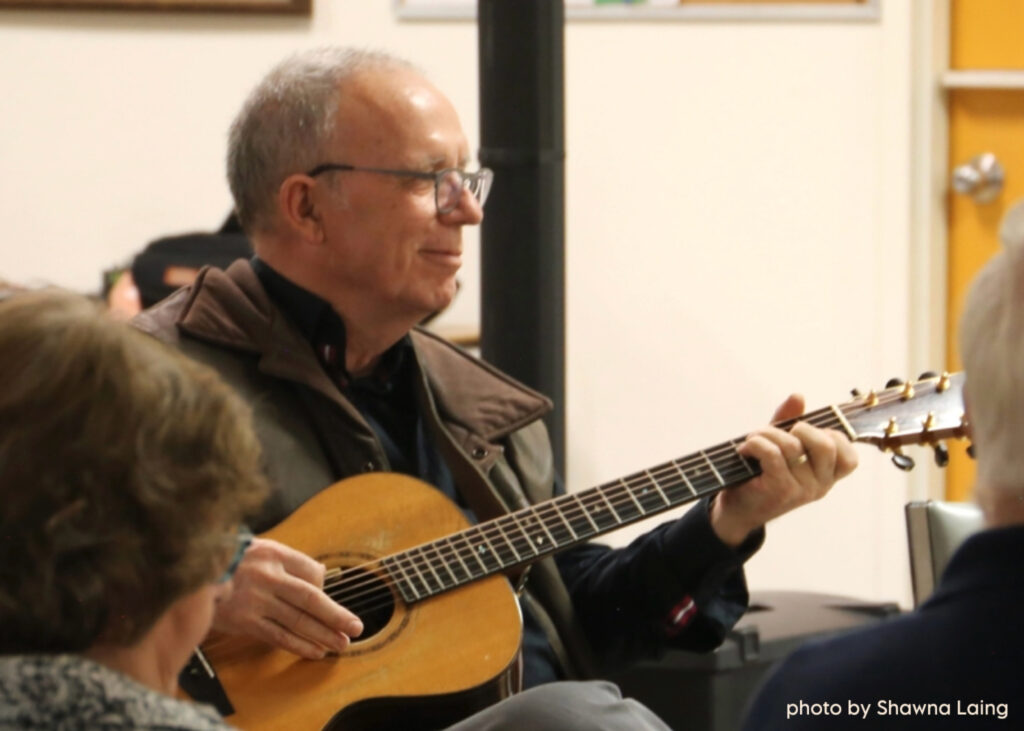 ​Arthur McGregor will be joining Carmel in leading the Gil's Hootenanny audience in two remarkable and renowned songs of hope: Solidarity Forever and Jacob's Ladder. Arthur founded and led the Ottawa Folklore Centre from 1976 to 2015. He is an experienced, versatile performer who has played on stage since he was 12 years old. Besides being a Rathskallion, and Moore & McGregor (CD 2016: Dream with Me), he leads community singing, writes songs about topical issues and arranges unusual versions of national anthems. For 19 years, Arthur opened the Ottawa Folk Festival playing his ragtime version of O Canada. He is the recipient of the Helen Verger Award (municipal), the Estelle Klein Award (provincial) and the Canadian Folk Music Award's 'Unsung Hero' award (national) for his work in folk music across Canada. Arthur is the Canadian Vice-President of Local 1000, the union representing travelling musicians in both the United States and Canada.
​Accompanying Carmel and Ulyn Georgette will be Patricia Reynolds whose musical influences and interests range from classic country, Texas swing, and rockabilly to traditional and contemporary folk music. A teacher by profession, her musical career began in Morin Heights at Roses' Cantina and in Montreal at the Blue Angel and The Yellow Door coffee house. She has been a member of the Gil's Hootenanny planning committee for eight years, sings and plays with Local Colour Band, Just Voices: An Activist Choir, the No Borders Community Voices and also arranges and performs with Carmel Whittle. Other local musical projects have included the Elizabeth Riley Band and the musical theatre performances Shake Rattle and Roll and Lafferty's Wake in Kemptville / North Grenville. She recently participated in Beverley and Melody McKiver's Odaabaanag as organizer, accompanist, and member of the No Borders Community Voices. Patricia currently works with Unmasked Connections, a project bringing music to residents in long-term care.