Date(s): 11 Jan 17 - 01 Apr 17 Time: 12:00 am - 11:59 pm Location: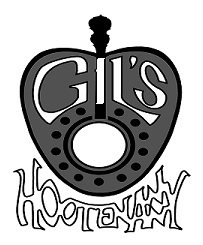 Gil's Hootenanny & Writer's Bloc in conjunction with Ottawa Grassroots Festival & Spirit of Rasputin's present the Fourth Annual
Sing-along-able Song Writing Contest
Objective
To encourage the writing and performing of new sing-along songs or new lyrics for existing melodies along the Gil's Hootenanny themes of "Songs of Protest, Songs of Hope".
Criteria
Songs should reflect the topics of "Songs of Protest, Songs of Hope".
Songs should be easily taught to an audience without song sheets.
Each finalist or their designate needs to be available to perform their song at the Ottawa Grassroots Festival on Saturday April 22, 2017.
The contest winner or their designate must be available to perform their song at Gil's Hootenanny in Ottawa on Monday May 1, 2017.
If not performed by the writer, the writer is responsible for providing a performer.
TIP: Read this article: What is a Sing-Along-able Song?
Prize
Finalists will receive $50 each for performing on Saturday April 22.
The winners of the Open Songwriter and Young Songwriter will each receive $300 for performing their winning song on May 1st.
The opportunity to perform their songs before an audience.
Submission process
Complete the form below.
Upload one lyric sheet (accepted formats: .doc, .docx, .odt, .txt, .pdf, .rtf)
Upload one sound file (accepted format: .mp3 only)
NOTE: 10MB filesize limit. Recommended compression: 128kbps or less.
To avoid confusion, use the following file naming convention for uploaded files:
ComposerName-SongTitle.ext
Timeline
Entries must be submitted by midnight Saturday April 1st, 2017.
Finalists will be notified on midnight Saturday April 15, 2017.
Finalist's songs will be performed Saturday afternoon April 22, 2017 at The Ottawa Grassroots Festival.
The winning song(s) will be performed Monday evening May 1, 2017 at Gil's Hootenanny..
For more information on the contest or if you experience problems submitting your entry contact Hollis Morgan at hmorgan@hollismorgan.com or 613-832-9235.
Submissions are processed on the Spirit of Rasputin's website. The submission form is here…
Save
Save
Save
Save
Save
Map
Map Unavailable